MacBook Pro Keyboard Replacement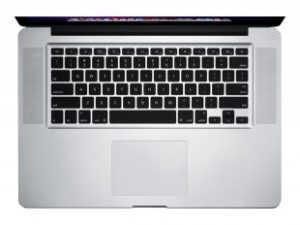 Do you have broken keys or unresponsive keys (one or more keys on the keyboard do not respond) on your Apple MacBook Pro? Or is your Macbook keyboard intermittently not responding or is your laptop keyboard damaged by a liquid spill? The Mumbai it service is committed to providing every client in Andheri East,Mumbai it service with the best possible MacBook Pro keyboard replacement service for all 13-inch, 15-inch and 17-inch models, consistently.come to us for keyboard replacement or repair….
In this guide I explain how to repair damaged keys on a MacBook Pro keyboard (unibody style).In this particular case I'm fixing a MacBook Pro 13-inch laptop keyboard with two damaged keys but same steps will apply to MacBook Pro 15-inch and MacBook Pro 17-inch models…
A1278 Mac pro (KeyBoard replacement)) in Andheri East,
A1286 Mac Pro (KeyBoard replacement)) in Andheri East,
A1297 Mac Pro (KeyBoard replacement)) in Andheri East,
WE  take spare parts for repair from a damaged keyboard I have laying around. You can buy spare keys online.
If you have a few keys missing or damaged, it might take sense to buy the entire new keyboard instead of individual keys and use it as a donor.By the way, in one of the following posts I will show how to replace the entire keyboard,As you see, I have two damaged keys on the MacBook Pro keyboard.The bottom arrow key missing the cap, key retainer (hinge) and silicone plunger.
For Our Quick Services and Support Just Call Us  970 252 5364, 9820158012
You Can visit Our Service Stations : Office No. 4, Sukh Sagar CHS, Near Akruti Star, MIDC, Andheri East, Mumbai -400093